From Ingredients to Finished Products, We've Got You Covered
Fresh Freight understands that food manufacturers rely on inbound and outbound shipments for their success. Each day, our team is transporting both raw materials and finished goods for our manufacturing customers. Our proactive service helps avoid delivery delays that can lead to chargebacks, alleviates shipping constraints due to produce market fluctuations and overcomes many other shipping challenges that can ultimately impact a food manufacturer's business. 
Food Manufacturers partner with Fresh Freight to maintain quality, safety and integrity in their supply chain.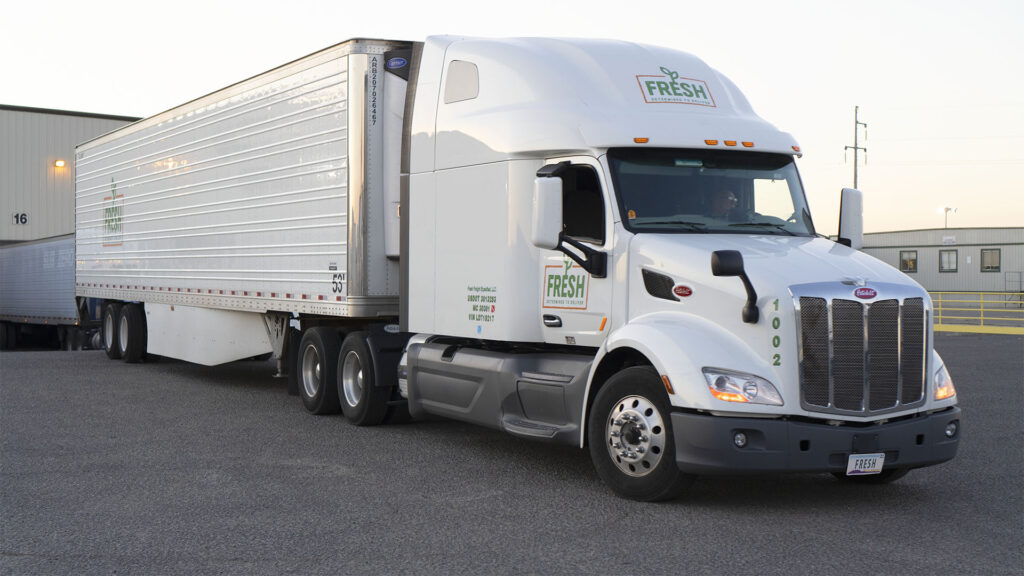 Our team is committed to delivering reliable service that delivers your most secret ingredients and your finished goods:
Inbound and outbound expertise

Multi-stop capacities

Supplier network knowledge

Robust existing lane networks

High volume capacity

Compliance and safety monitoring
Step into the action with one of our signature dashcam videos representing our expert handling of fresh, frozen, and dry food loads: